Companies news • Analyses & Studies
"Les Rencontres" Africa 2016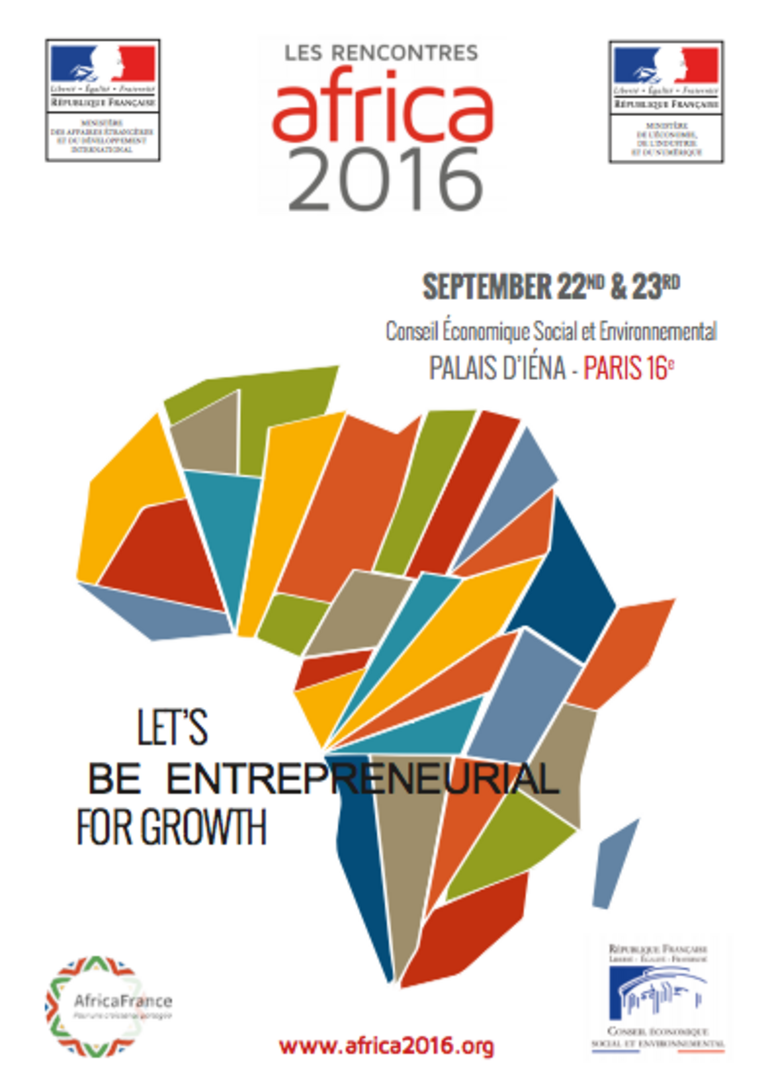 First edition of the "Rencontres" (meetings) Africa 2016 to be held in Paris on the 22 and 23 of September
The French South African Chamber of Commerce is pleased to draw your attention on the first edition of the "Rencontres" (meetings) Africa 2016 to be held in Paris on the 22 and 23 of September (see attached leaflet).
The aim of this event will be to enhance economic and human ties between Africa and France, in anticipation of the Africa - France summit that will bring together African and French leaders in Bamako in 2017.
This event will be highlighted by BtoB meetings between African and French business concerns and by the presentation of issues within the African continent regarding 6 key sectors (agriculture and food, energy, digital, sustainable city , financing and PPP, training and human resources).
We sincerely hope that you will take advantage of this upcoming event.
To register, please visit: http://africa.i-matcher.fr/pe
The FSACCI Team