Companies news
BCG: Best Place to Work for Women & Diverse Managers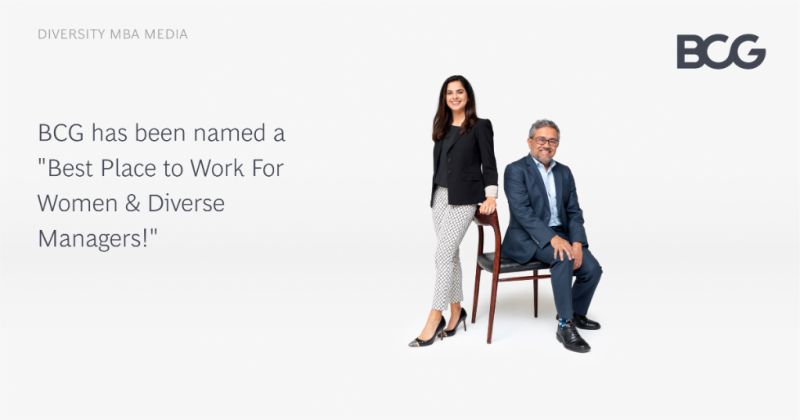 BCG is proud to be recognized as one of the "Best Places to Work for Women & Diverse Managers" by Diversity MBA Media
BCG is proud to be recognized as one of the "Best Places to Work for Women & Diverse Managers" by Diversity MBA Media, a national organization focusing on integrating diversity and inclusion with talent management.
About Boston Consulting Group
Boston Consulting Group partners with leaders in business and society to tackle their most important challenges and capture their greatest opportunities. BCG was the pioneer in business strategy when it was founded in 1963. Today, they work closely with clients to embrace a transformational approach aimed at benefiting all stakeholders— empowering organizations to grow, build sustainable competitive advantage, and drive positive societal impact.