Event report
FSACCI Coffee Table: Let's Talk About Business Culture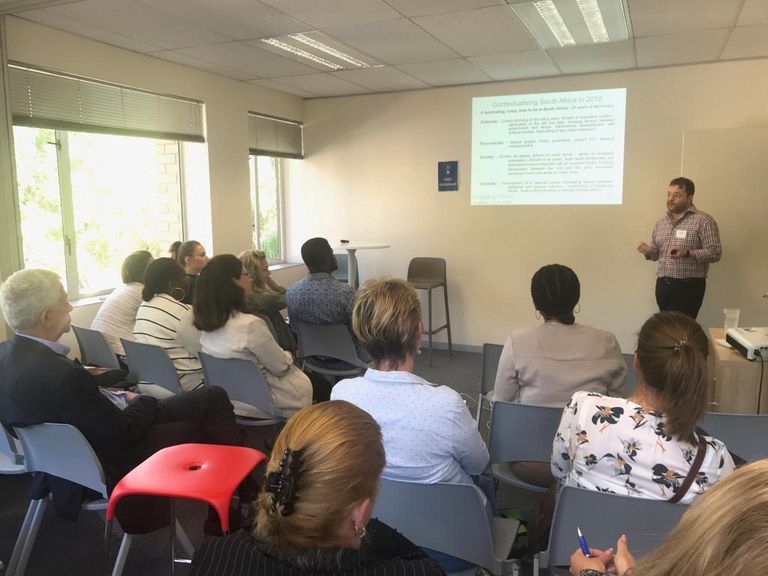 On Tuesday the 18th of September 2019, we kicked off the spring editions of FSACCI Coffee Table with a seminar on business culture in South Africa.
Stepping Africa provided valuable insight about the business culture in SA, how to mitigate business risk and maximise opportunities, as well as useful do's and don'ts of business etiquette .
Dr. Sean Rogers, Director at Stepping Africa, led the discussion and emphasised the importance of locality and the mechanics of culture in SA as well as great contextual overview of the political, social and institutional landscape and how it influences and is informed by culture(s).
A great seminar for all international companies, its employees and South Africans operating in different ports of the country.
Thanks Stepping Africa!