Actualités
News | EU-Botswana Business Forum 2023 Networking and Presentation Session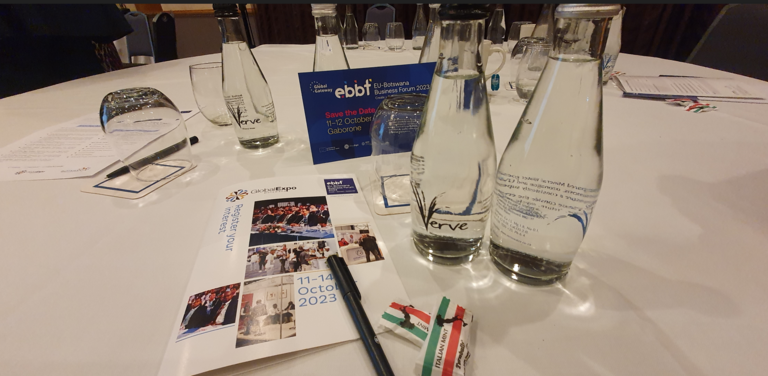 The EU-Botswana Business forum 2023 Networking and Presentation Session will be taking place in Johannesburg on the 24th of July 2023 at the Hilton Hotel in anticipation of the EU-Botswana Business Forum (EBBF) on 11-12 October 2023 in Gaborone, Botswana.
If you missed the last session in May, it's time to register for the upcoming one!
The aim of the 2 days conference is to match and present European investors with the right investment opportunities in Botswana. Especially as a country that has a business friendly environment, an abundance in natural resources and a skilled workforce to offer.
While giving businesses a chance to network with members of the EU Union, captains of industry, investors, policymakers and various chambers of commerce.
Some of the themes/sectors that will be explored within the workshops held at the EU- Botswana Business Forum are
Renewable energy and energy efficiency
agri-business/agro-processing
Mineral beneficiation
Event details:
When: Monday, 24 July 2023
Where: Hilton Sandton, 138 Rivonia Road
Registration: starts mid June
Please direct any queries to khumo.mugibelo@gopa.de