Members
Reinvent Mobility by taking part in Xpatweb's 2023 Critical Skills Survey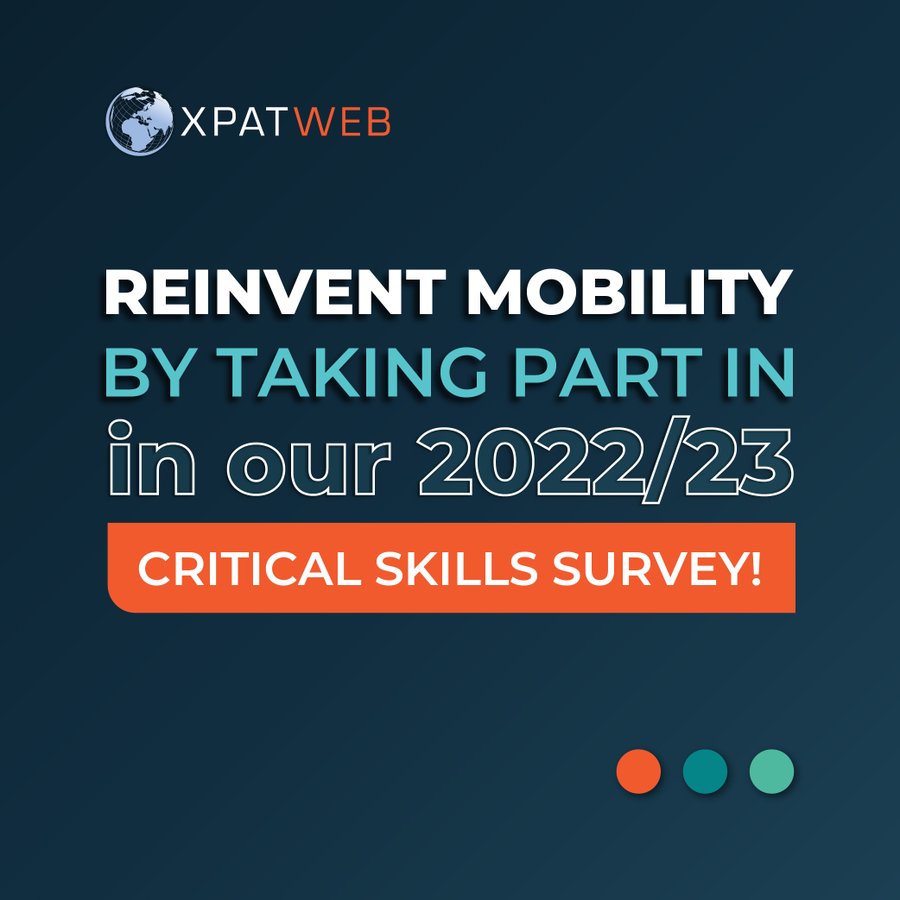 Are you ready to reinvent mobility in your business?
Xpatweb's Critical Skills Survey can help you do just that! As a leading provider of mobility and HR solutions, Xpatweb understands the importance of finding the right talent to help your business thrive.    
Why Participate?
By taking part in our survey, you'll have the opportunity to share your stand points on the critical skills needed for your business and help shape the future of mobility and HR in South Africa.   
The survey only takes a few minutes to complete and covers a range of topics, including recruitment challenges, skills in demand, and perceptions of South Africa's immigration policies.  The results are shared with the Department of Home Affairs to lobby for changes to the latest Critical Skills list.     
To participate in the survey, click HERE
Thank you for your support in advancing this important initiative!