Communication - Press
South Africa's President Cyril Ramaphosa to host H.E. President Emmanuel Macron of France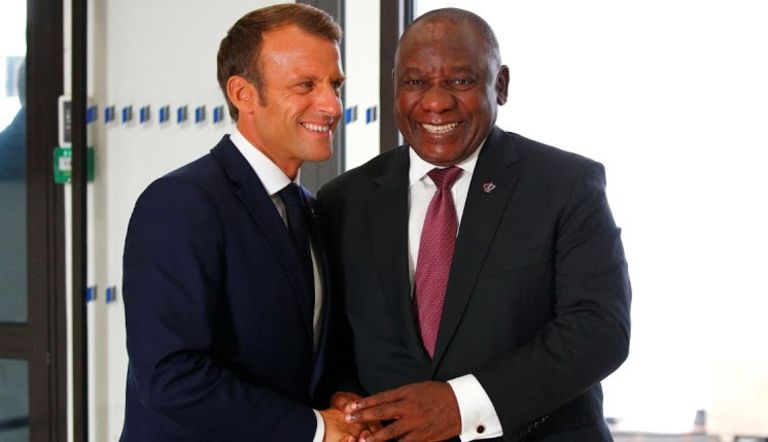 French President set to embark on a presidential visit to Pretoria this Friday, May 28th
This coming Friday, May 28th 2021, President Cyril Ramaphosa is set to host His Excellency President Emmanuel Macron on a State Visit in Pretoria. The visit succeeds President Ramaphosa's return from Paris, having participated in the Summit on the Financing of African Economies hosted by President Emmanuel Macron.
[Read more on the Paris Summit]
While the visit is aimed at strengthening the broad Franco-South African Strategic Partnership, it will also focus on the specific issues regarding global responses to the pandemic and the research, health, economic, and manufacturing responses to COVID-19 and beyond.