Event report
Back To | Youth Unemployment Series in South Africa in 2040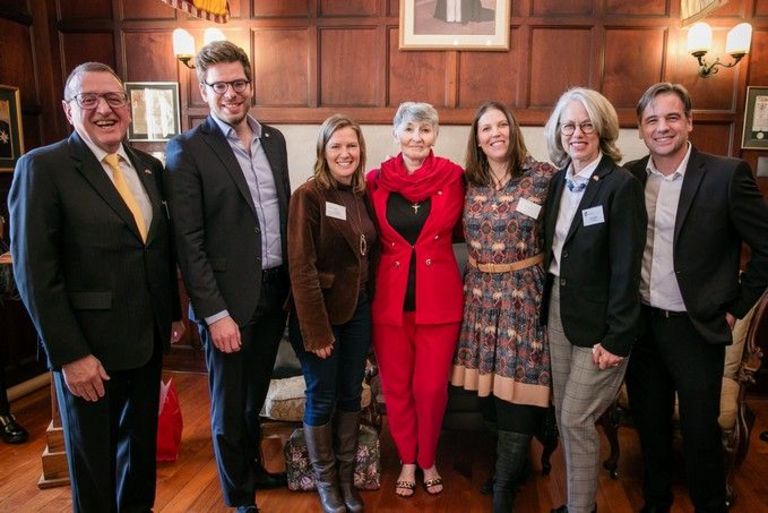 On Tuesday, 26 September, the FSACCI attended the Youth Unemployment Series as a partner for this event.

The event aimed to gather relevant stakeholders in business and youth organizations that are involved in uprooting unemployed youth from the streets of South Africa into its workforce.

Dr. Maximilian Matschke delivered keynotes based on his research concerning youth unemployment in the country.

With over 50 per cent of the youth reported to be unemployed, Mtschke proposed five programs to combat unemployment.

1. The government needs to boost economic activities in targeted geographies.

2. To encourage entrepreneurial spirit among its youth.

3. To support SMEs (Small to Midsize Enterprises).

4. To optimize vocational training.

5. To bridge the cross-continental employment gap by moving labour where it is much needed.

The event is hosted by the SwissCham Southern Africa, in collaboration with the Southern African-German Chamber of Commerce and Industry, Italian-SA Chamber of Trade and Industries, Spanish Chamber of Commerce in the Republic of South Africa, Nordic-South African Business Association (NSBA) and French South African Chamber of Commerce and Industry of Commerce, at the Glenshiel, Westcliff, Johannesburg.

It was intriguing to see how the attendees engaged with the topic at hand and held a positive sentiment for the youth of the country.