Companies news
Congratulations to BNP Paribas on their Euromoney Awards for Excellence 2020!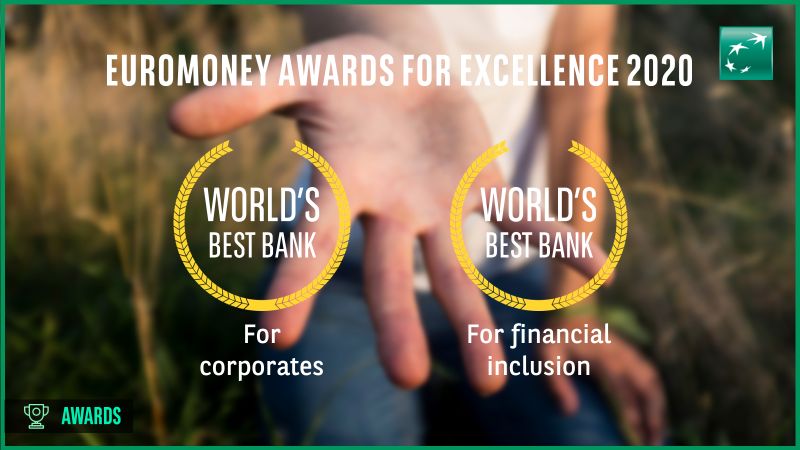 Euromoney Magazine awarded BNP Paribas 'World's Best Bank for Corporates' & 'World's Best Bank for Financial Inclusion'. Congralutations!
Acknowledging the Awards, Vikas Khandelwal strenghened that 'Our commitment to our clients and the communities we operate in is evident from the accolades received during the Euromoney 2020 awards. Congratulations Team #bnpparibas'.
BNP Paribas: 'We stand as a changing bank for a changing world: we rely on a diversified and integrated model reinforced over the last years and we are committed to ensuring access to banking services to all. That's why Euromoney magazine awards are such a strong recognition of the work carried out by all teams across our Geographies'.
BNP Paribas is a leading bank in Europe with an international reach. It has a presence in 71 countries and locations, with 198,816 employees, and specialises on Domestic Markets, International Financial Services and Corporate & Institutional Banking. BNP Paribas Group in South Africa is represented by a full Commercial Branch in Johannesburg and a South African consumer finance company, RCS Ltd.